21 Day New You Jumpstart Bundle
Regular price
$500.00
Sale price
$397.00
Unit price
per
Share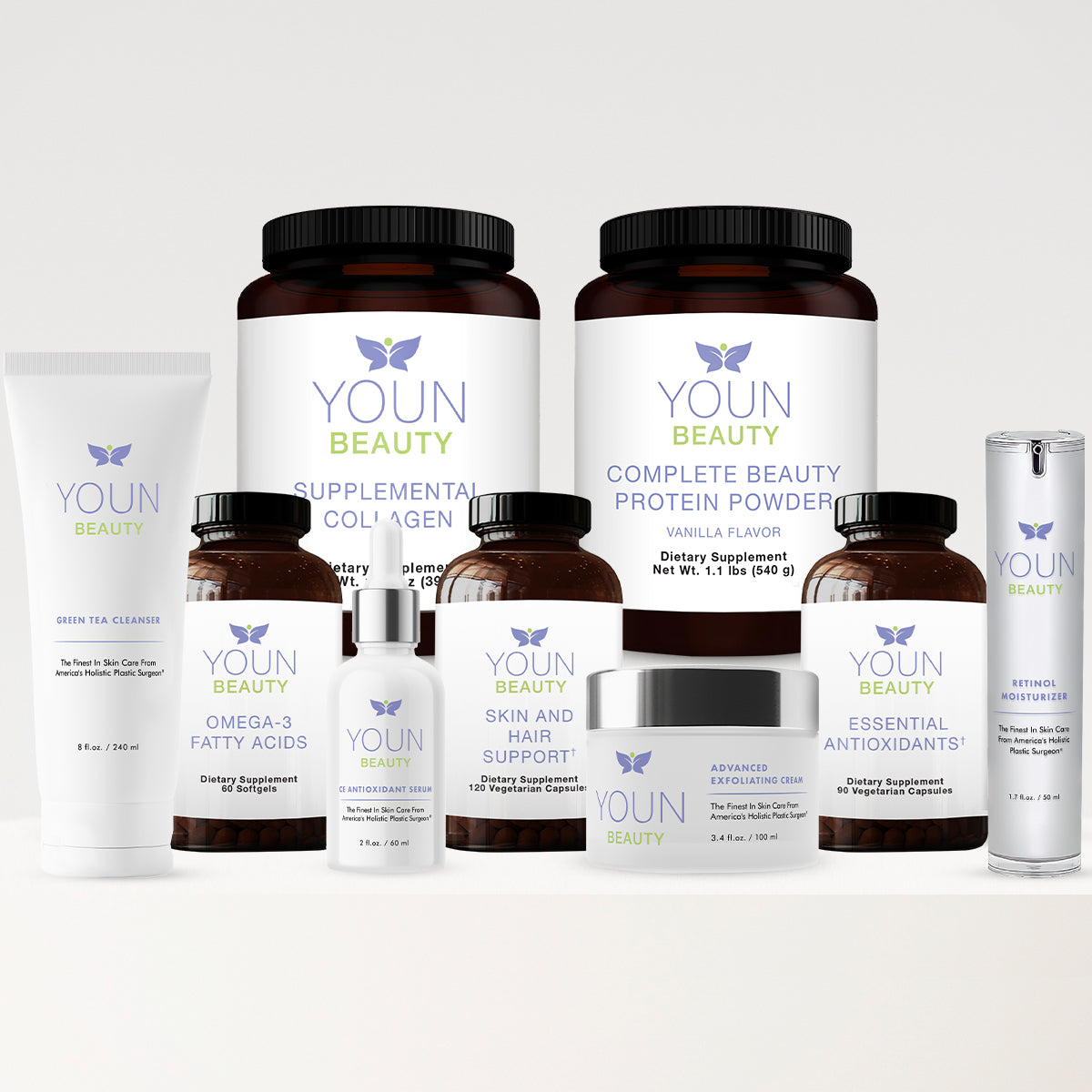 Mix the Complete Beauty Protein Powder – Vanilla Flavor and Supplemental Collagen into the Blueberry Bliss or Peachy Green smoothie recipe.
Take Essential Antioxidants, Omega 3 Fatty Acids, and Skin and Hair Support as directed on the bottles.
For the 2 Minutes, 5 Years Younger Skin Care Routine:
Start the morning by cleansing your skin with the Green Tea Cleanser. Follow this up with the CE Antioxidant Serum to protect your skin against free radical damage, then apply the sunscreen of your choice.
In the evening, cleanse with the Green Tea Cleanser, then apply the Retinol Moisturizer to smooth your skin and minimize the appearance of wrinkles while you sleep.
Exfoliate your skin two or three times per week with the Advanced Exfoliating Cream. If you have sensitive skin, then limit exfoliation to once per week. Decrease the frequency of exfoliation if you have irritation.
Green Tea Cleanser
Advanced Exfoliating Cream
CE Antioxidant Serum
Retinol Moisturizer
Skin And Hair Support
Supplemental Collagen
Complete Beauty Protein Powder-Vanilla Flavor
Essential Antioxidants
Omega-3 Fatty Acids