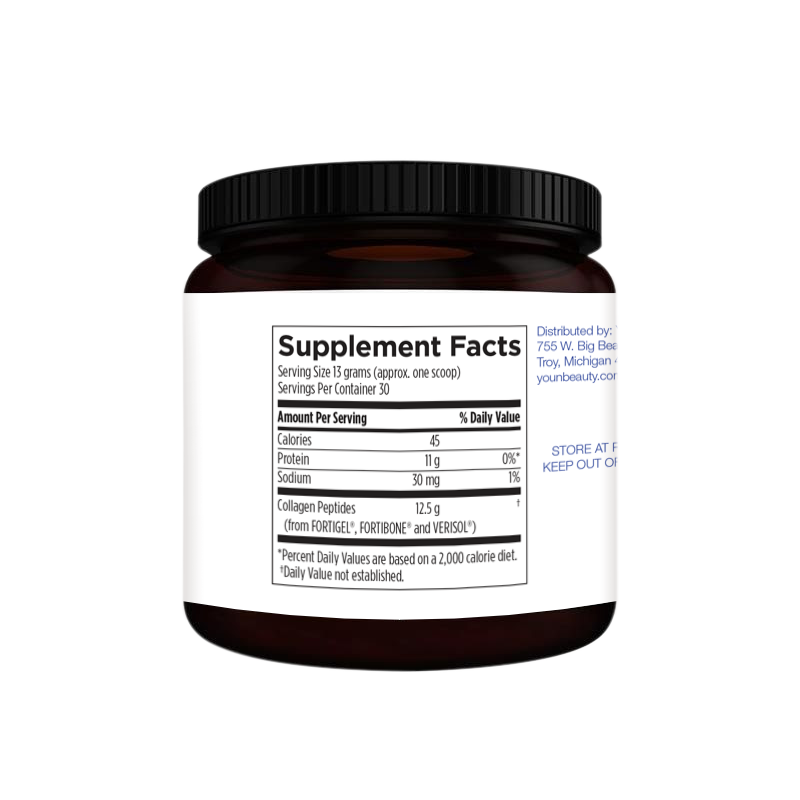 YOUN BEAUTY SUPPLEMENTAL COLLAGEN
The collagen of our skin degrades as we age. This collagen supplement is a powerful option to enhance the health and appearance of your skin.
Regular price
Sale price
$63.00
Unit price
per
Sale
Sold out
Share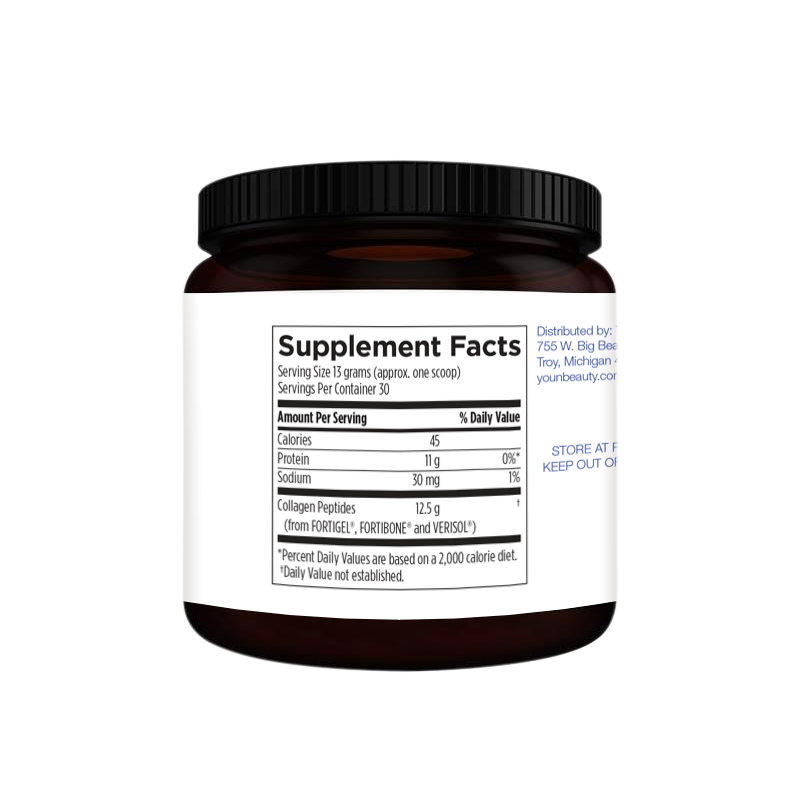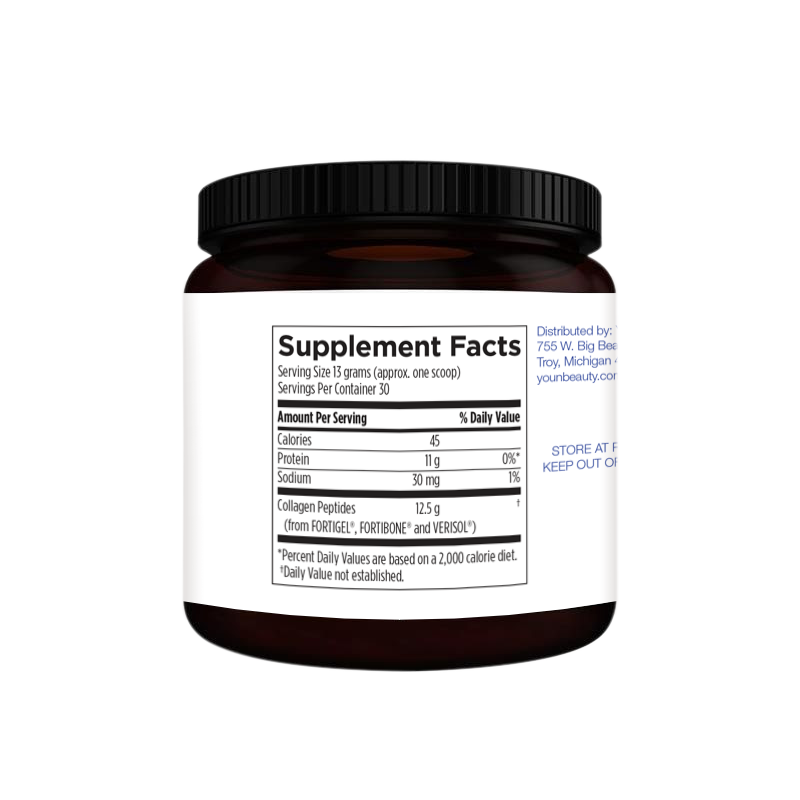 Product is ideal for
Skin that has become thin and aged
Supporting skin, joint, and bone health
Blending into coffee, tea, soup, smoothies, and more
Our skin and many of our vital organs are composed primarily of collagen. As we age, this collagen becomes thinner and less robust. A degradation of our skin's collagen is a prime reason why our skin becomes thinner, rougher, and more wrinkled as we age. But you don't have to settle for this!

Multiple studies are now showing that taking a collagen supplement can improve the health and appearance of your skin. YOUN Health Supplemental Collagen contains a unique blend of three patented collagen peptides to not only improve the appearance of aging of your skin but also support bone and joint health.
YOUN Health Supplemental Collagen can be easily mixed into smoothies, shakes, coffee, and other foods and drinks. It has no taste but packs a big youth-supporting punch. Dr. Youn enjoys mixing YOUN Health Supplemental Collagen into his coffee and smoothies. 

These statements have not been evaluated by the Food and Drug Administration. This product is not intended to diagnose, treat, cure, or prevent any disease. Make sure to discuss these supplements with your health care provider before taking them.

As a dietary supplement, mix one scoop into your food or drink each day or as directed by a physician. Note: This product contains animal-based collagen. Do not consume if you are vegan.
Q: How much retinol is in your products?

A: The Retinol Moisturizer has 2.5%. The Retinol Eye Cream has 1%.

Q: How much Vitamin C is the CE Antioxidant Serum?

A: It contains a 20% solution of Sodium Ascorbyl Phosphate.

Q: Is retinol only to be used at night?

A: We recommend retinol for night use only. However, the Retinol Eye Cream can be used during the daytime if sunscreen is applied afterward.

Q: Can I use the Retinol Moisturizer on my hands?

Q: Can I use the cleanser to remove makeup?

A: Our Green Tea Cleanser is not formulated to remove makeup and should not be used on the eyes.

Q: Can I use the Retinol Eye Cream on my upper and lower lids?

A: We recommend only applying the Retinol Eye Cream under the eyes.

Q: Can I use the Brightening Cream in the morning and at night?

A: Yes! Apply this as your last step before sunscreen.

Q: In what order should I apply my products?

A: With your order, you will receive a product catalog. On the last page, there is a skin care protocol to help you learn when and in what order to apply the products you have.

Q: How do I know what supplement to take and when?

A: If you place an order for YOUN Health products/supplements, you'll receive a supplement protocol with your purchase.