YOUN BEAUTY ESSENTIAL ANTIOXIDANTS
A unique formula containing powerful antioxidants such as resveratrol, curcumin, and quercetin, this nutritional supplement is a must for the health and image conscious.
Regular price
Sale price
$46.00
Unit price
per
Sale
Sold out
Share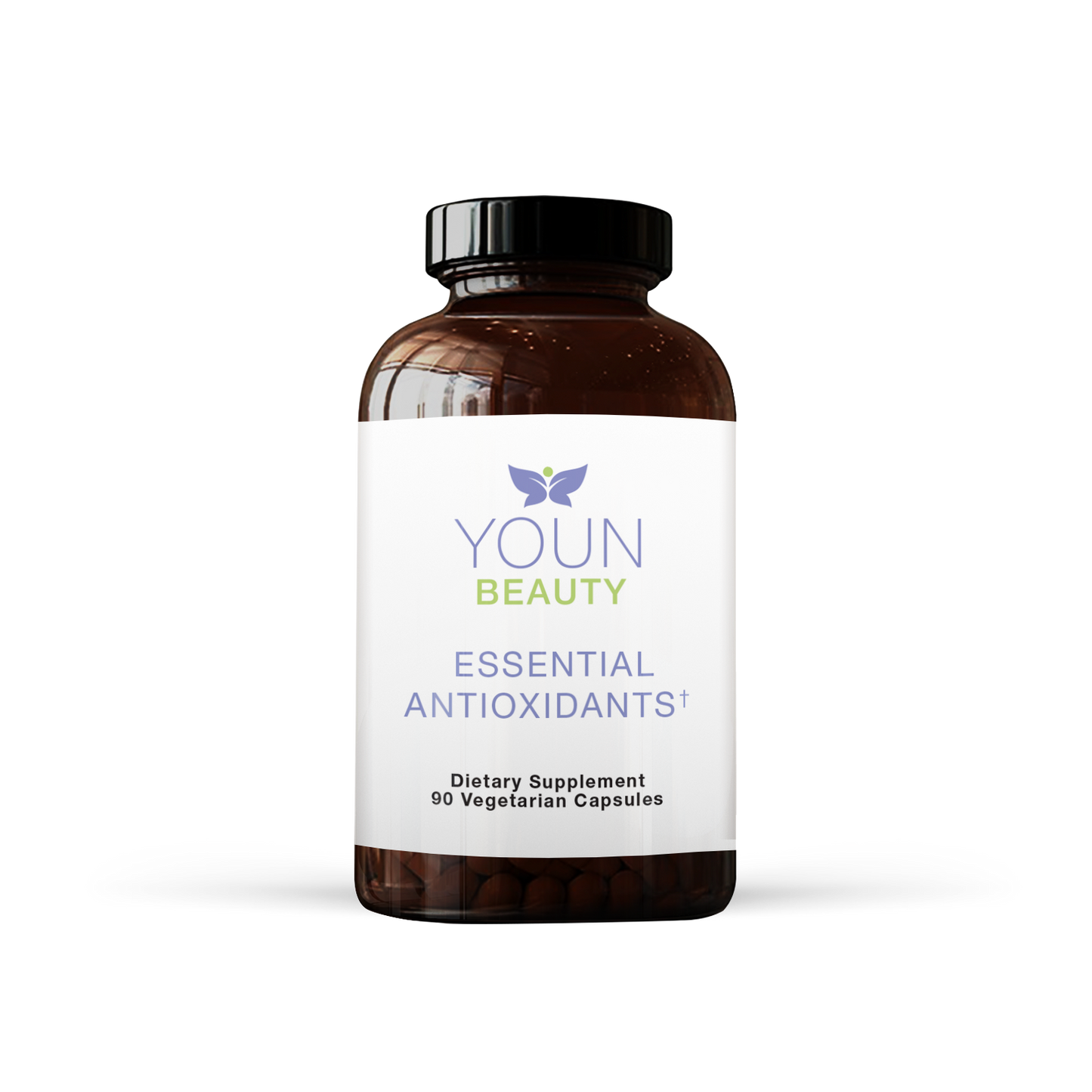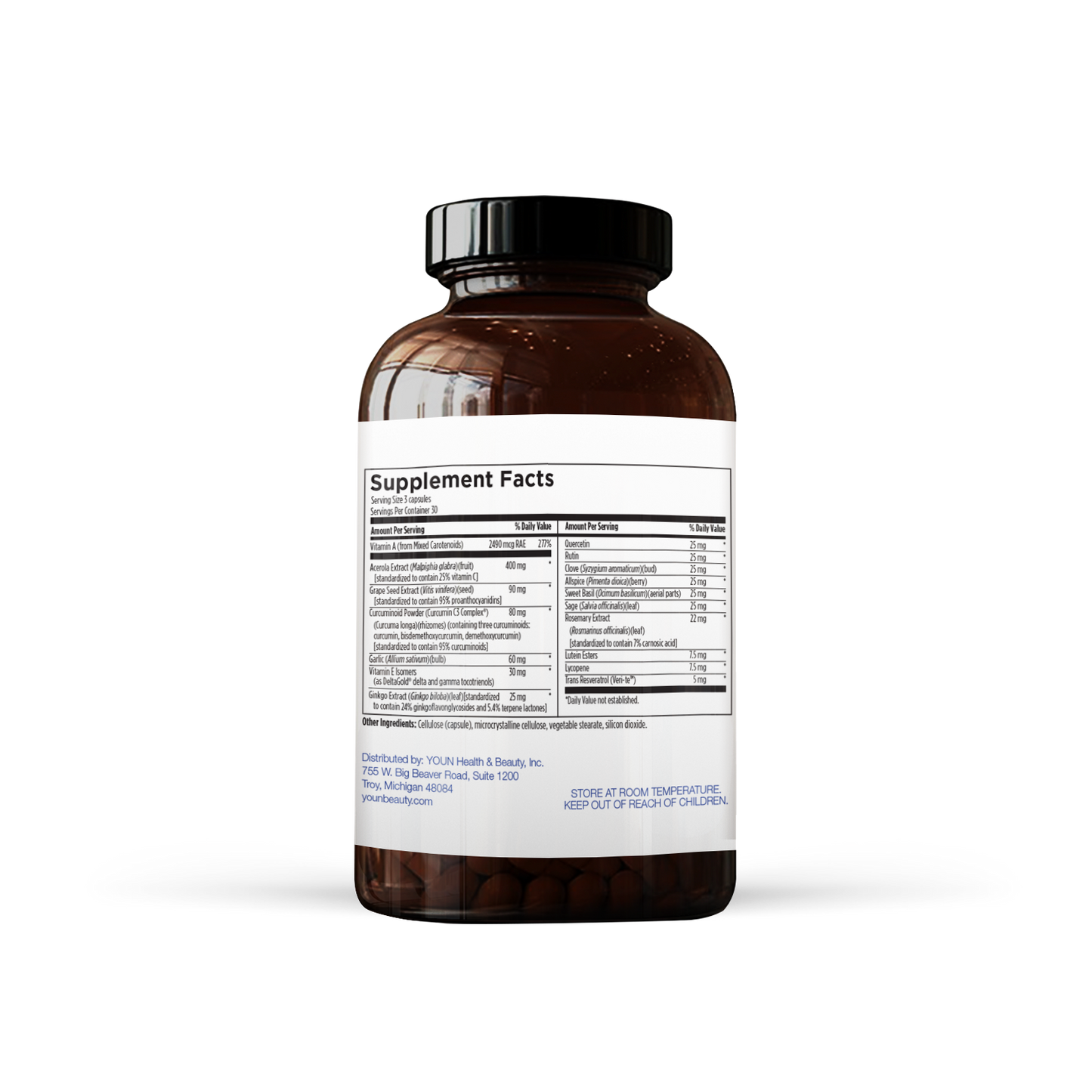 Product is ideal for
All skin types
Supplementing a healthy diet
Supporting whole body health, specifically the health of the skin
Consuming enough antioxidants is a key to supporting healthy and youthful skin.
Although Dr. Youn always recommends a diet filled with colorful fruits and vegetables, studies show that our produce doesn't contain the nutrients that it used to. Nutrient depletion in our soil is a major culprit of this.
Enter YOUN Health Essential Antioxidants.
It contains a unique antioxidant formula derived from a combination of some of nature's most powerful herbs and spices, along with other classic and novel antioxidant compounds. Containing such powerful antioxidants as resveratrol, curcumin, quercetin, mixed tocopherols, sage, and rosemary extract, this nutritional supplement is a must for the health and image conscious.
Made with non-GMO ingredients.

These statements have not been evaluated by the Food and Drug Administration. This product is not intended to diagnose, treat, cure, or prevent any disease. Make sure to discuss these supplements with your health care provider before taking them.
As a nutritional supplement, take three capsules per day with meals, or as directed by a physician.
Q: How much retinol is in your products?

A: The Retinol Moisturizer has 2.5%. The Retinol Eye Cream has 1%.

Q: How much Vitamin C is the CE Antioxidant Serum?

A: It contains a 20% solution of Sodium Ascorbyl Phosphate.

Q: Is retinol only to be used at night?

A: We recommend retinol for night use only. However, the Retinol Eye Cream can be used during the daytime if sunscreen is applied afterward.

Q: Can I use the Retinol Moisturizer on my hands?

Q: Can I use the cleanser to remove makeup?

A: Our Green Tea Cleanser is not formulated to remove makeup and should not be used on the eyes.

Q: Can I use the Retinol Eye Cream on my upper and lower lids?

A: We recommend only applying the Retinol Eye Cream under the eyes.

Q: Can I use the Brightening Cream in the morning and at night?

A: Yes! Apply this as your last step before sunscreen.

Q: In what order should I apply my products?

A: With your order, you will receive a product catalog. On the last page, there is a skin care protocol to help you learn when and in what order to apply the products you have.

Q: How do I know what supplement to take and when?

A: If you place an order for YOUN Health products/supplements, you'll receive a supplement protocol with your purchase.