NUTRAFOL ROOT PURIFIER SCALP SHAMPOO
The Nutrafol Root Purifier Scalp Shampoo is a science-backed formula that cleanses away dirt, excess sebum, and impurities—without stripping the scalp—to optimize natural pH levels and balance the scalp microbiome. The result: a hydrated, nourished ecosystem for healthy hair.
Regular price
Sale price
$44.00
Unit price
per
Sale
Sold out
Share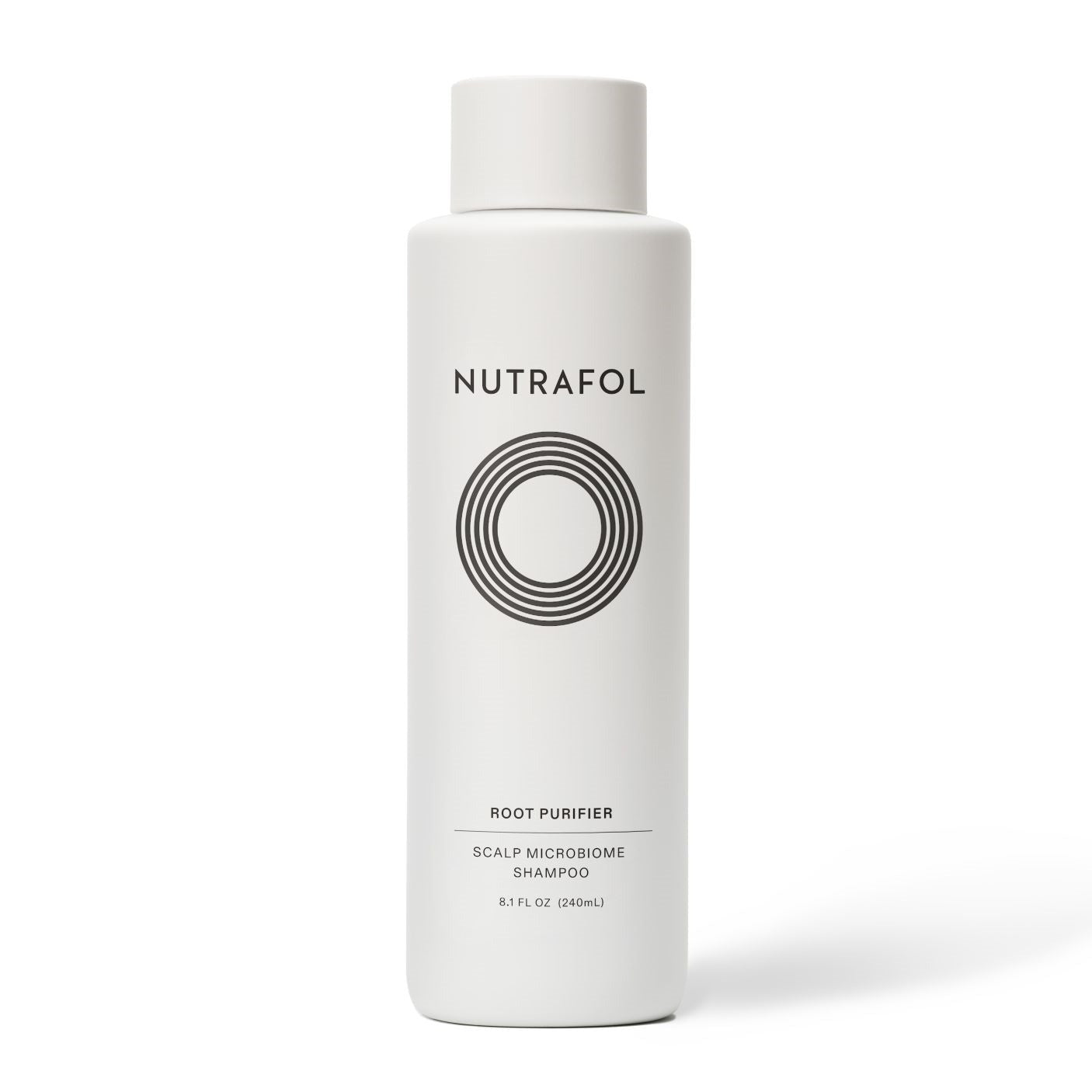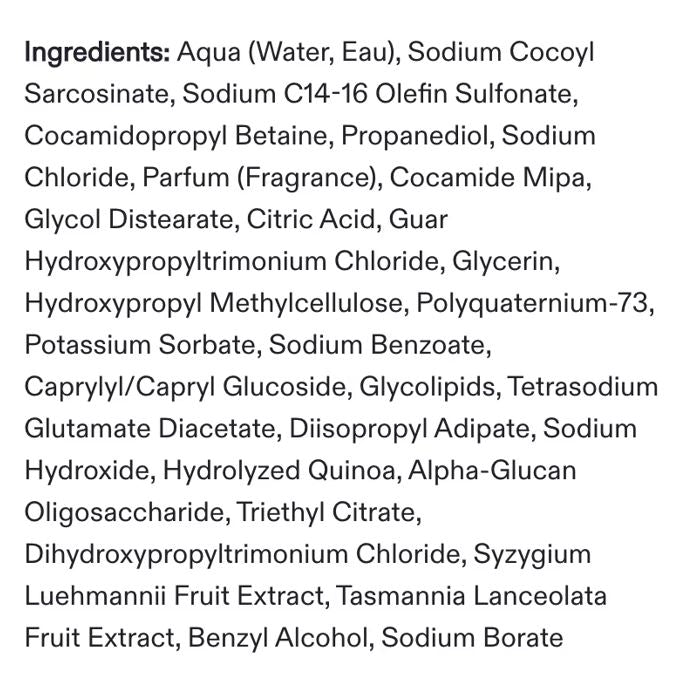 Product is ideal for
Supporting healthy hair and scalp
Hydrating and nourishing the scalp and hair
Improving the volume, strength and texture of hair
Hydrating and nourishing the scalp and hair
Providing a lathering, deep cleanse
A physician-formulated fortifying scalp shampoo with natural ingredients that deeply cleanse while optimizing pH levels of the scalp microbiome for improved hair health. Clinically shown to balance sebum production (without stripping the scalp), hydrate and nourish the scalp and hair, and visibly improve volume, strength, and texture.

What you see and feel:
Oily scalp, dry scalp, sebum build-up, or dirty hair that lacks volume.

What is happening:
Dirt, pollution, dust particles, and styling products clog pores while harsh chemicals (found in common shampoos) over-cleanse the scalp barrier and wipe away healthy microbes.
What can happen next: an overproduction of sebum (natural scalp oils) and bad bacteria and fungi between cleansing affect the scalp's ability to provide nutrients to our hair fibers. 
1. Apply a dollop to fingertips 2. Massage into scalp for two minutes 3. Rinse with water 4. Repeat as needed
Q: How much retinol is in your products?

A: The Retinol Moisturizer has 2.5%. The Retinol Eye Cream has 1%.

Q: How much Vitamin C is the CE Antioxidant Serum?

A: It contains a 20% solution of Sodium Ascorbyl Phosphate.

Q: Is retinol only to be used at night?

A: We recommend retinol for night use only. However, the Retinol Eye Cream can be used during the daytime if sunscreen is applied afterward.

Q: Can I use the Retinol Moisturizer on my hands?

Q: Can I use the cleanser to remove makeup?

A: Our Green Tea Cleanser is not formulated to remove makeup and should not be used on the eyes.

Q: Can I use the Retinol Eye Cream on my upper and lower lids?

A: We recommend only applying the Retinol Eye Cream under the eyes.

Q: Can I use the Brightening Cream in the morning and at night?

A: Yes! Apply this as your last step before sunscreen.

Q: In what order should I apply my products?

A: With your order, you will receive a product catalog. On the last page, there is a skin care protocol to help you learn when and in what order to apply the products you have.

Q: How do I know what supplement to take and when?

A: If you place an order for YOUN Health products/supplements, you'll receive a supplement protocol with your purchase.