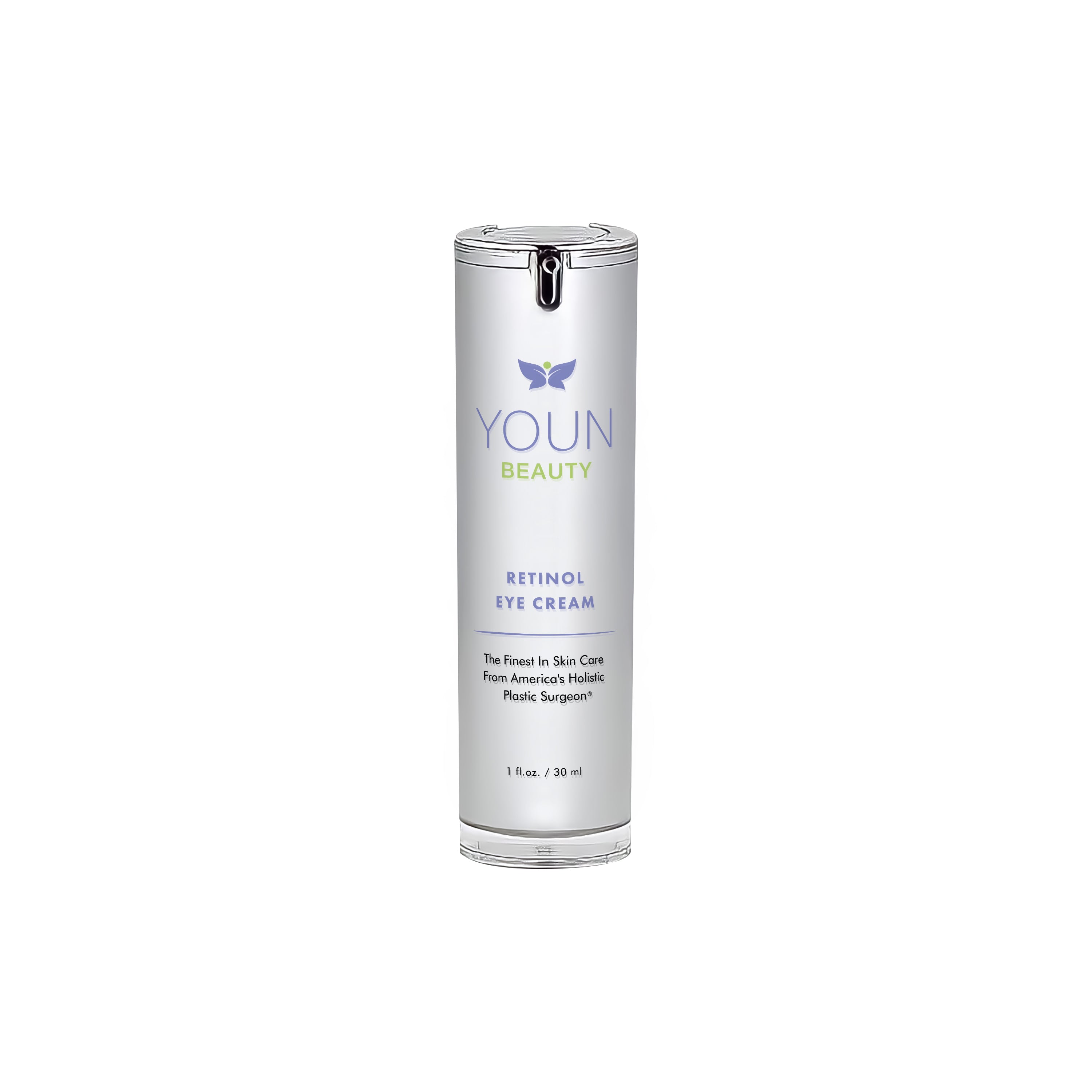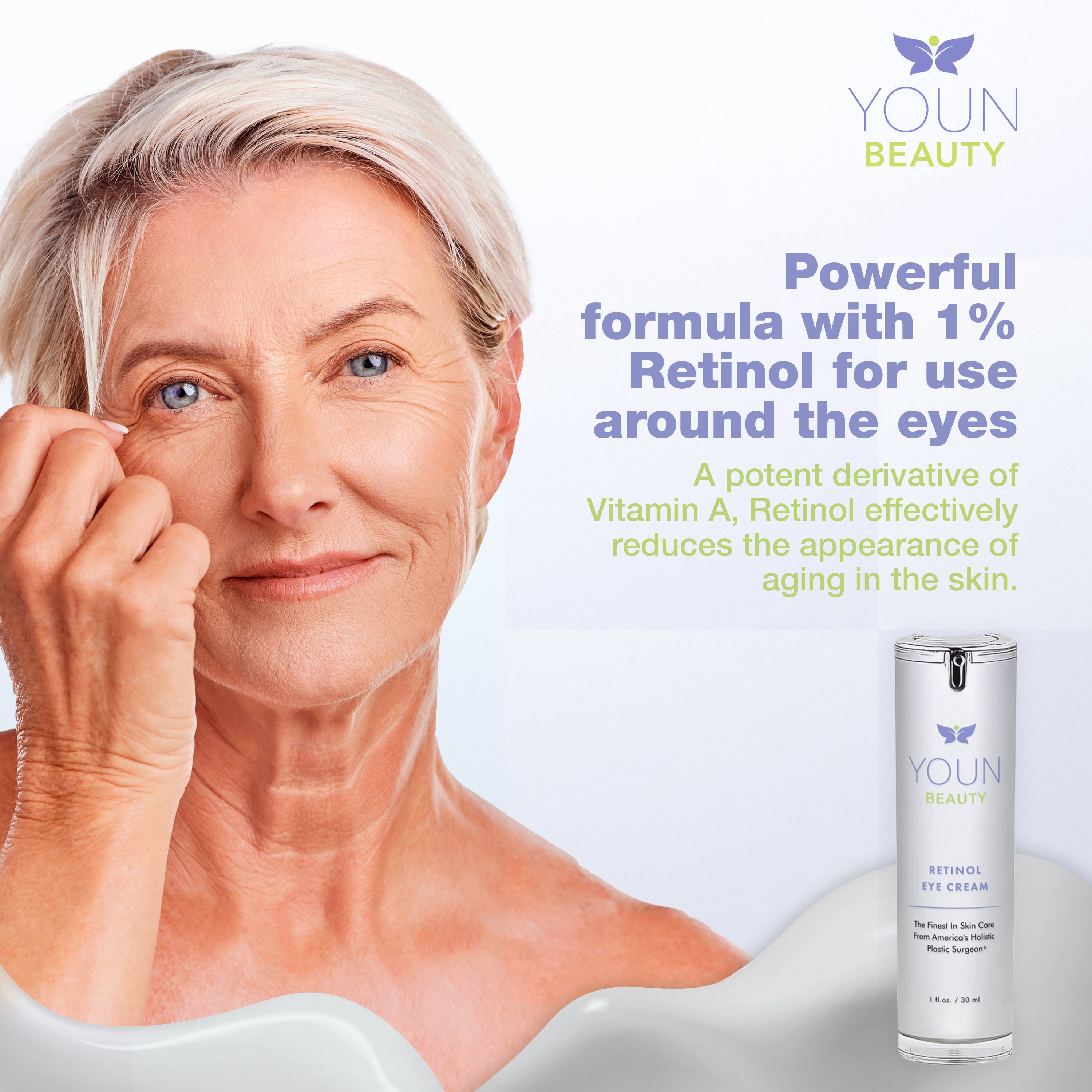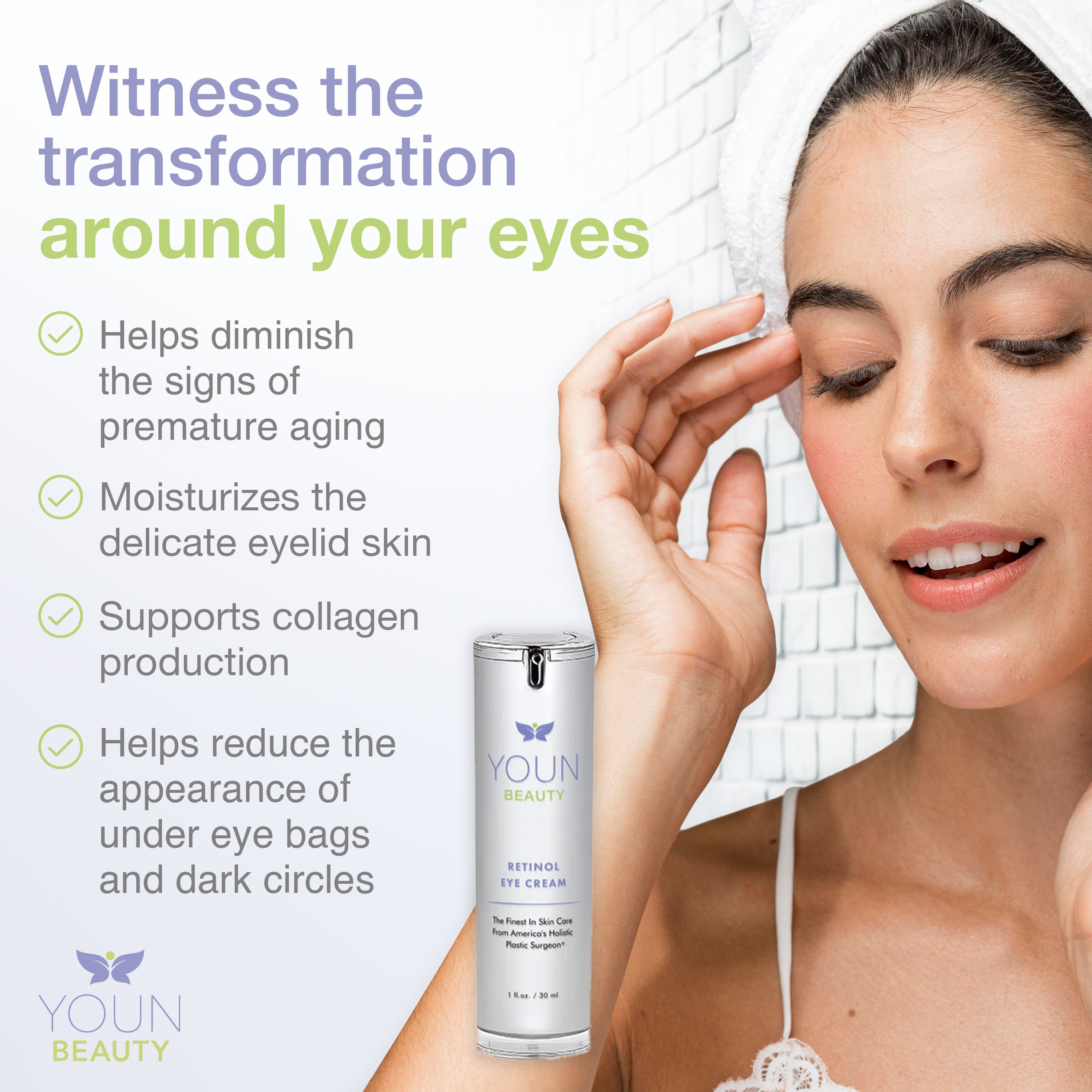 RETINOL EYE CREAM
This powerful yet gentle moisturizing eye cream diminishes the appearance of fine lines, wrinkles, and premature aging of the eyelids.
Regular price
Sale price
$90.00
Unit price
per
Sale
Sold out
Share
Product is ideal for
All skin types
Thin and crepe-like eyelid skin
Wrinkled eyelid skin
Do not use if pregnant
A powerful cocktail of antioxidants combines with retinol to diminish the appearance of fine lines, wrinkles, and premature aging of the eyelids.


Weight: 1 oz

Apply a small amount to the lower eyelid skin using the tip of your ring or pinkie finger. Gently pat onto eyelid skin and allow to absorb. Do not aggressively rub eyelid skin. Avoid direct contact with eyes. Allow time to absorb prior to makeup application. Discontinue one week prior to sun exposure to limit sun sensitivity.
Aloe Barbadensis Leaf Juice (Organic Aloe), Aqua (Water), Helianthus Annuus Seed Oil (Organic Sunflower), Isopropyl Palmitate, Glyceryl Stearate, Cetyl Alcohol, Cassia Angustifolia Seed Polysaccharide (Plant Based Hyaluronic Acid), Stearic Acid, Glycerin (Kosher Vegetable), Simondsia Chinensis Seed Oil (Organic Jojoba), Retinol, Butyrospermum Parkii Butter (Shea), Panthenol (Vitamin B5), Tocopherol Acetate (Vitamin E), Propolis Extract, Centella Asiatica Extract (Organic Gotu Kola), Equisetum Arvense Extract (Horsetail), Taraxacum Officinale Extract (Dandelion), Geranium Maculatum Extract (Wild Geranium), Camelia Sinensis Extract (Green Tea), Xanthan Gum, Phenoxyethanol, Ethylhexylglycerin.
Q: How much retinol is in your products?

A: The Retinol Moisturizer has 2.5%. The Retinol Eye Cream has 1%.

Q: How much Vitamin C is the CE Antioxidant Serum?

A: It contains a 20% solution of Sodium Ascorbyl Phosphate.

Q: Is retinol only to be used at night?

A: We recommend retinol for night use only. However, the Retinol Eye Cream can be used during the daytime if sunscreen is applied afterward.

Q: Can I use the Retinol Moisturizer on my hands?

Q: Can I use the cleanser to remove makeup?

A: Our Green Tea Cleanser is not formulated to remove makeup and should not be used on the eyes.

Q: Can I use the Retinol Eye Cream on my upper and lower lids?

A: We recommend only applying the Retinol Eye Cream under the eyes.

Q: Can I use the Brightening Cream in the morning and at night?

A: Yes! Apply this as your last step before sunscreen.

Q: In what order should I apply my products?

A: With your order, you will receive a product catalog. On the last page, there is a skin care protocol to help you learn when and in what order to apply the products you have.

Q: How do I know what supplement to take and when?

A: If you place an order for YOUN Health products/supplements, you'll receive a supplement protocol with your purchase.